We are here... FINALLY! After 24 hours of travel we are all checked in to our hotel in Shanghai. And, not just any room... we got upgraded to a junior suite on the 57th floor! Jay is hanging out over by the window right now... I have not quite gotten the courage to go that far yet!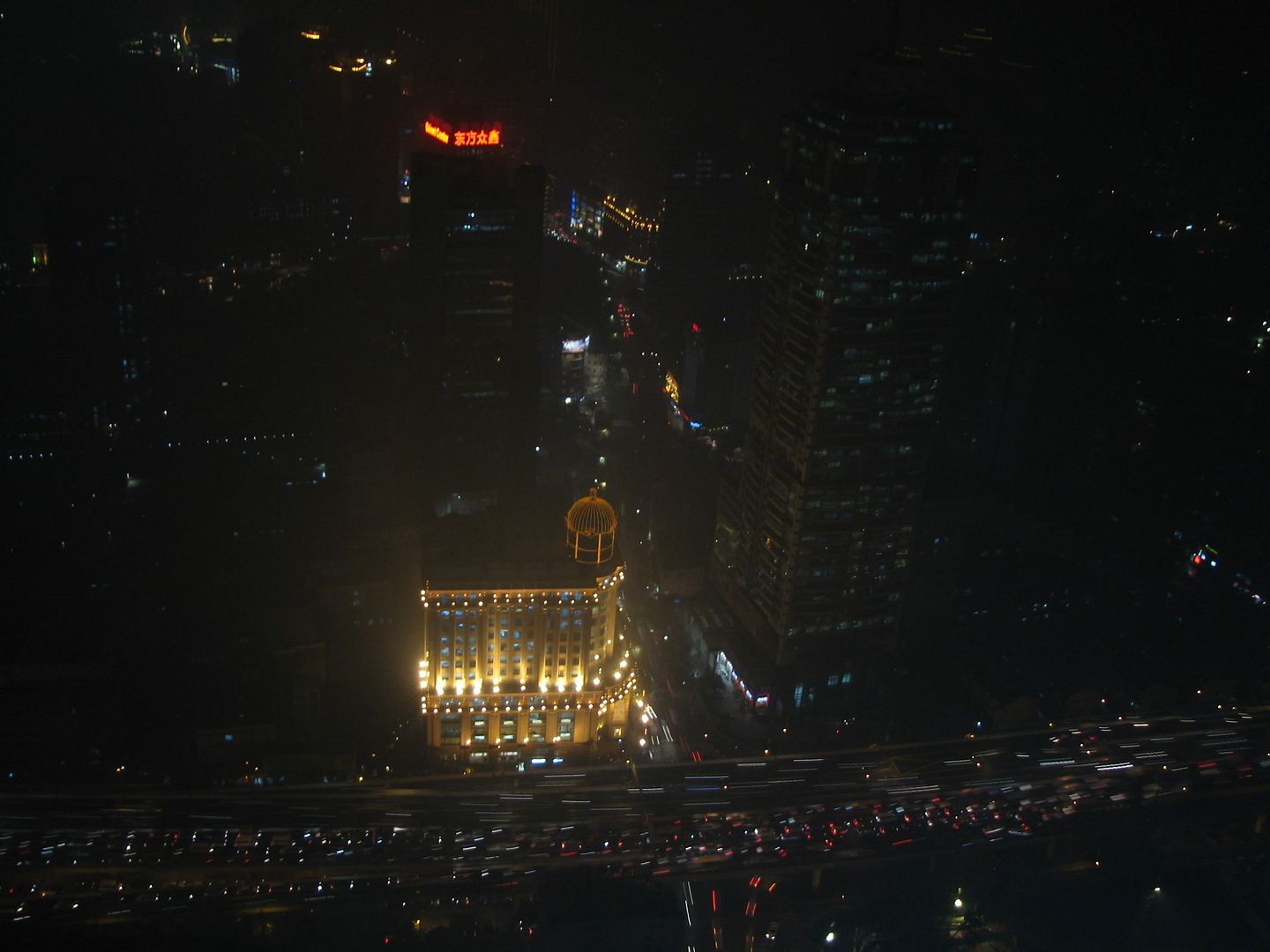 It was a fairly uneventful day. Here are the highlights... We needed to be ready by about 3am so that we could get to the airport in time. So, I figured I would just stay up because going to sleep for a few hours would completely wreck me. We finished packing and doing our odds and ends and headed out in the dark to go to the airport. We went up to the check-in counter and saw this...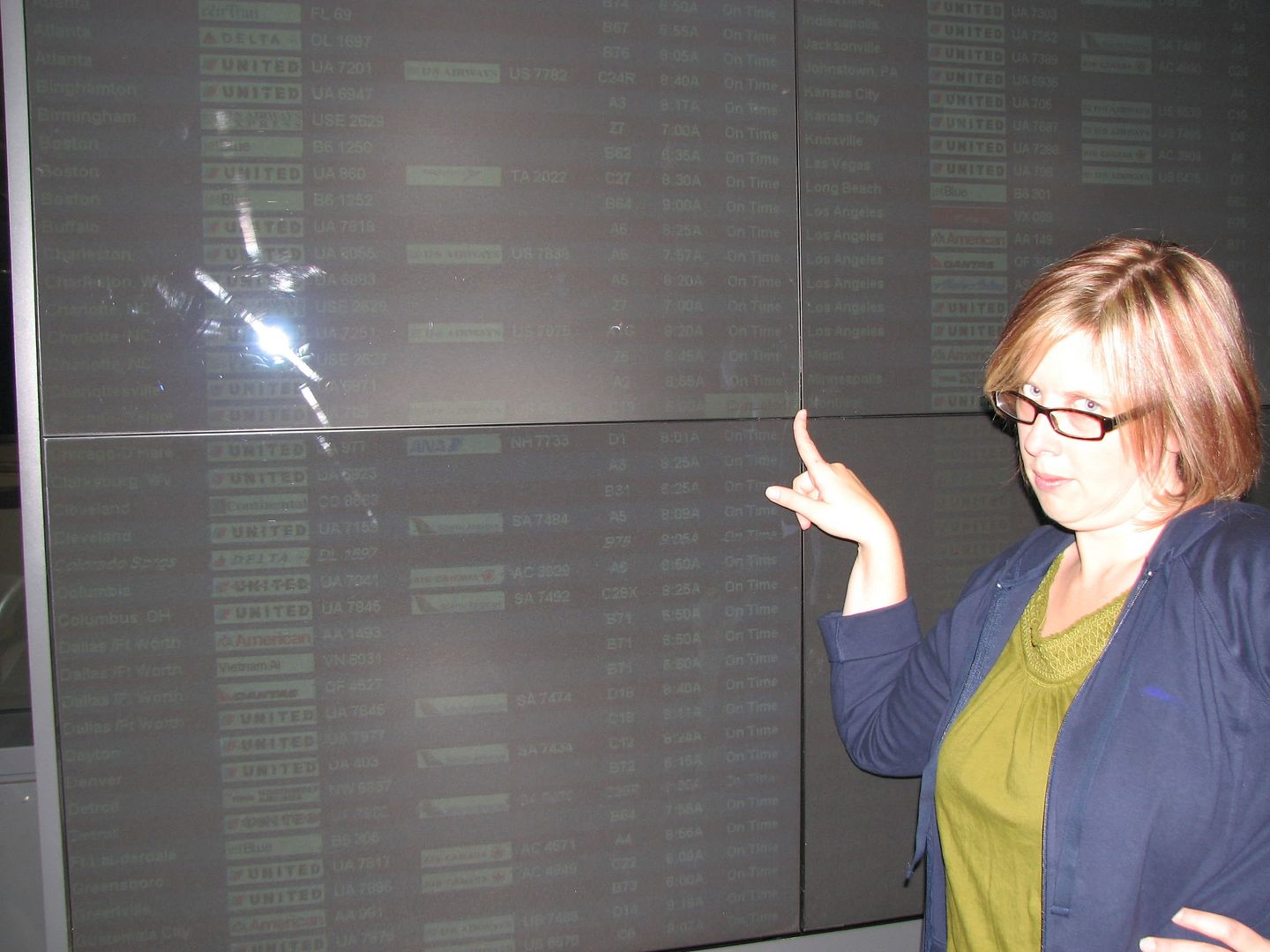 Yep... that is me (looking LOVELY at 4am!) pointing at the cancelled sign next to our flight number. We were re-booked on the 8am flight but that was pretty bad news to someone who had not slept yet. We entertained ourselves for the next 4 hours...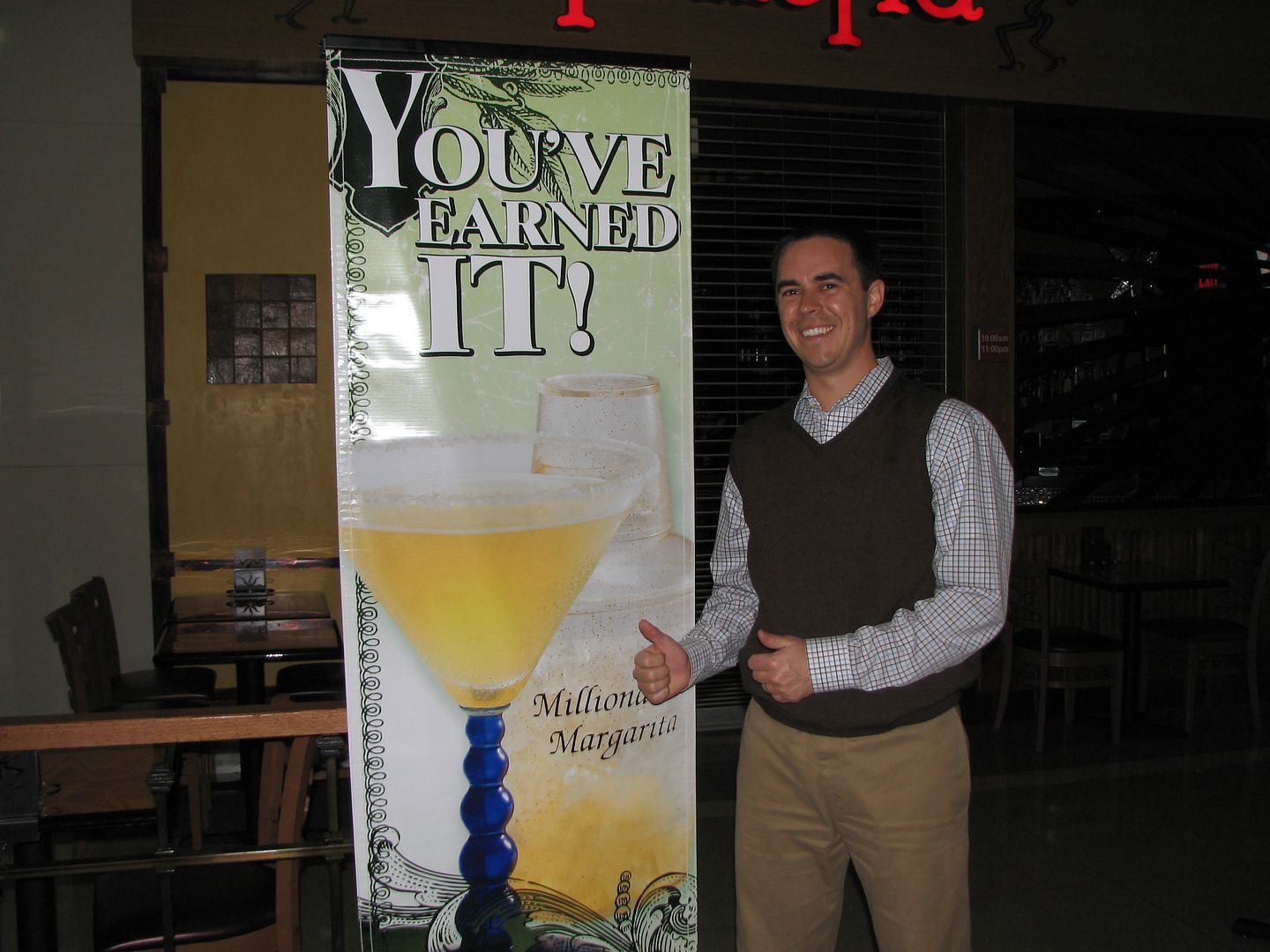 and finally got to Chicago with about 20 minutes to spare for our connection. We made it on the plane (and so did our bags!!!!) and slept most of the 14 hours to Shanghai. Needed that!!!!!!
The plane ride was pretty uneventful. I got to enjoy a delicious gluten free meal of succulent chicken breast with wild rice while I made serious fun of at Jay's very unappealing whatever-it-was that he was eating. Then it was time for snack. Jay enjoyed a lovely bowl of delicious Chinese noodles while I was served chilled rice with raisens and onions... yuck! Gluten free girl was no longer laughing :)
We are headed out to grab a bite and then it is off to bed. Tomorrow we tour the hospital where Catherine had her surgery and we get to meet some wonderful people who have been so kind to her over the past few months.
Just over 2 days until we finally have her... excitement is growing by the minute!!!!!!!!!!!!!!!!!!!!!!!!!!!!!